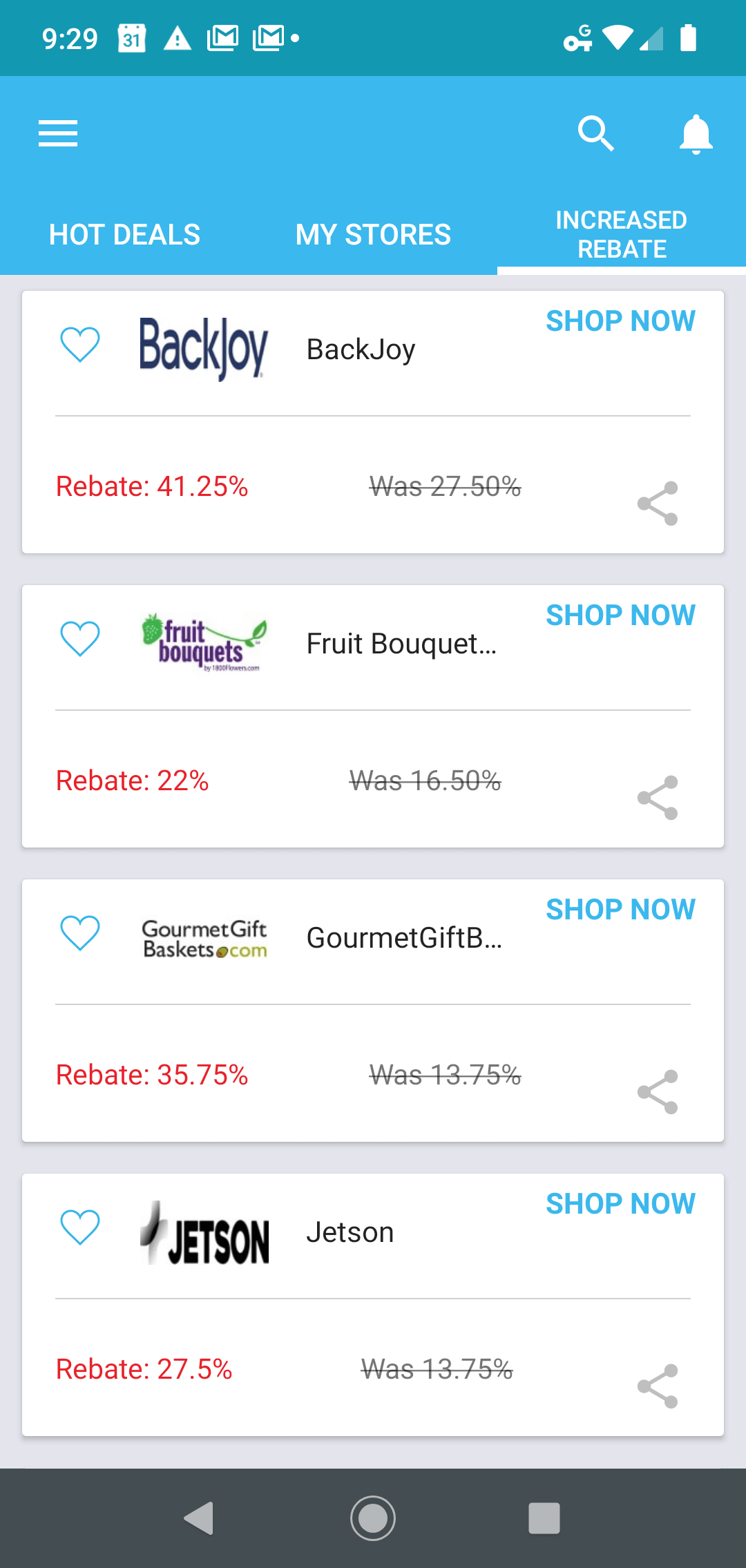 Add iConsumer to Your Mobile Devices
The iConsumer app makes shopping, saving, and getting rebates through iConsumer simple on all your mobile devices.
With iConsumer, you become an owner of the company just by shopping online. You earns shares of our publicly traded stock OTCQB:RWRDP.
The app shows you increased rebates, special deals, your favorite stores, your Dashboard and much more. You can shop at over 2100 stores to get rebates, use special coupons, and more.

The app gives you:
Never miss out on a rebate when you shop from your mobile device
Easy access to your favorite stores
Search for stores & coupons
Get notifications of special hot deals
View your shopping history, earnings, & payments
Tell your friends about iConsumer to help YOUR COMPANY grow and become more valuable
Get the iConsumer app for Android or IOS now!